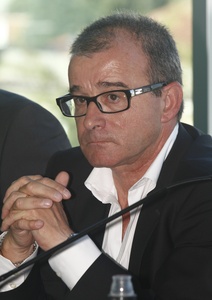 Welcome to PORTO MARATHON EDP

12 years on, we have a truly established "Maratona do Porto EDP".
12 years after 312 heroes decided to sign up to run in the first "Maratona do Porto EDP", we always knew that we would be able to achieve that goal, and now no-one is any doubt that the "Maratona do Porto EDP" is the great MARATHON OF PORTUGAL. This distinction has been achieved thanks to the tremendous dedication, work and professionalism of a team that, year after year, aims for the infinite. In other words, the team strives for perfection even though it knows it's an impossible task. I lead that team and I am very proud of it. It's the team that makes it possible to keep believing in journeys that many never thought could be made.
Today, the Oporto can tell the world that it has an internationally recognized, world-class marathon. It is one of the events that brings not only prestige but also economic return in our town.
There is a great deal more to say about the "Maratona do Porto EDP", but it'll be with us for many more years and will be able to speak for itself. We have clear goals for this year's event, which involve continuing to beat records: that's how it's going to be for our 13th year. "Maratona do Porto EDP".
Jorge Teixeira
Director of the Porto Marathon